Processed non-ferrous metals
Non-ferrous metals can be defined as all metals containing a maximum of 10% iron. More often than not, such metals include copper, brass, aluminium, lead, zinc, stainless steel and tin.
These recoverable metals have a range of sources and are most commonly produced by:
Manufacturing plant scraps.
End-of-life equipment (household appliances, water heaters, end-of-life vehicles, gutters, power and telephone cables, motor and transformer winding, aluminium joinery profiles).
Non-ferrous metal prices are set by the London Metal Exchange (LME).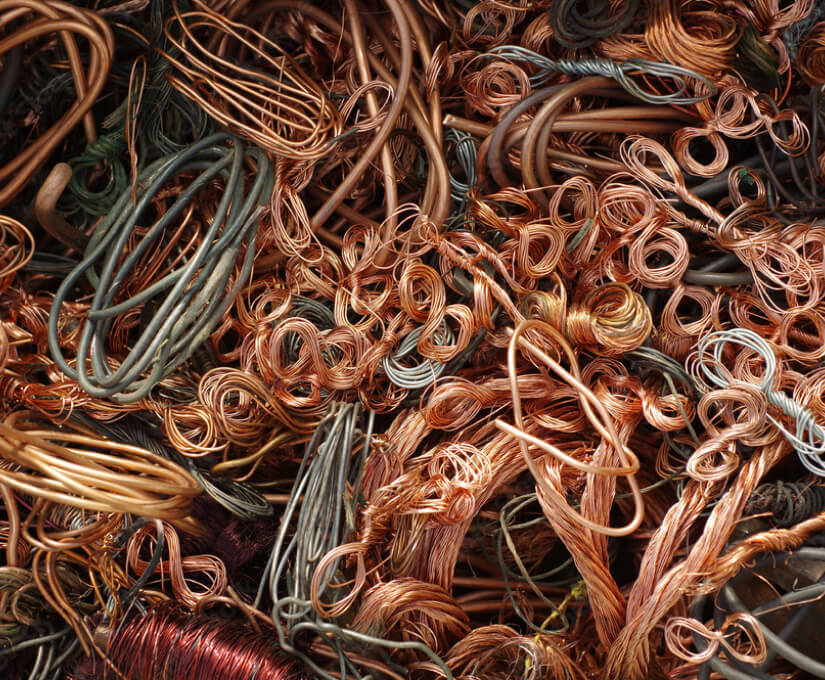 Classifying non-ferrous metals
Non-ferrous metals are by and large distinguished for their unique attributes. The latter include corrosion resistance, low density and conductivity. Essentially, the classification refers to all metals containing little or no iron content.
304 stainless steel – 18/8
Contact