Across industries, and particularly automotive, new metal cuttings are produced which can be recycled and used to manufacture new parts.
Metalimpex integrates its offering into the manufacturing process to package and bale new cuttings, selling and transporting them to new users and delivering best-in-class service.
There are two categories depending on specifications: ferrous and non-ferrous metals.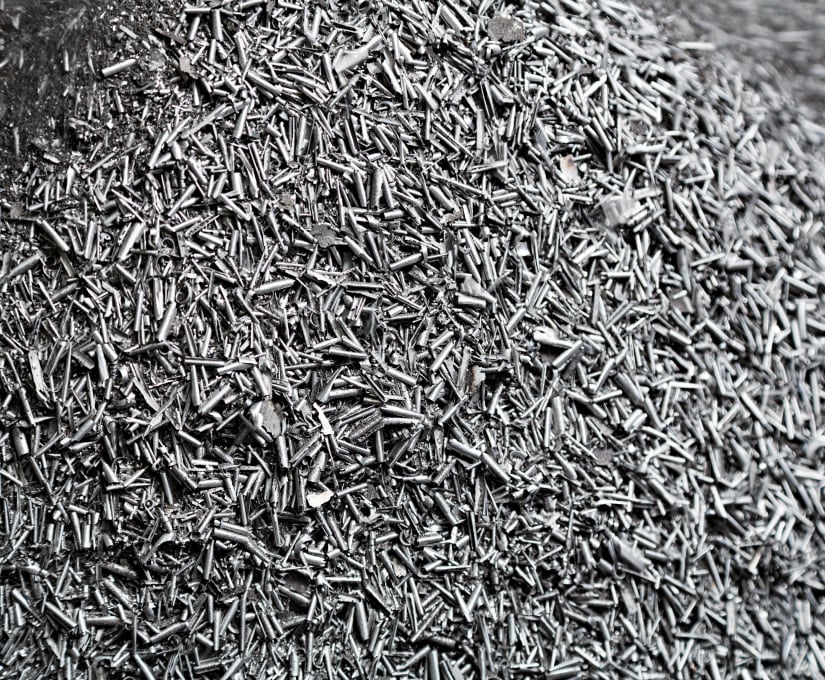 Ferrous metals, also known as classified scrap metal
Less common than non-ferrous metals, ferrous metals mostly contain iron.
Miscellaneous scrap - E61 CS steel in bales or bundles
Lightweight scrap - old, lightweight and short E1C scrap
(L < 1 m)
E3 - Old, thick scrap metal (L < 1.5 m)
E8 - Lightweight new cuttings (L < 1.5 m)
E8C - Short, lightweight new cuttings (L < 0.4 m)
E8C - Short, black new cuttings (L < 0.4 m)
E6 - Chips / Side cuttings
E653 - New automotive stamping cuttings
E202 - New oxycutting cuttings (L > 1.5 m)
E206 - New stamping cuttings
E5M - Mixed batches of steel turnings
E5H - Uniform batches of steel turnings
Second choice old cast iron (sorting, breaking, rolling, shearing, baling, etc.)
Old cast iron for Automotive (drums, discs and motors)
Contact